Feeding the Hungry
The Highland Food Pantry welcomes anyone in a spiritual, financial and/or food crisis by offering physical, emotional and spiritual resources to families in crisis. We seek to create self-sufficiency by providing a dignified food shopping experience through a client-choice food pantry. We often have nutritional fresh produce from the Grace Community Garden as well as other fresh food products donated by area restaurants and grocery stores around Abilene.
About the Pantry
In 1986, Highland designated a small closet in our building as a Food Pantry. Due to limited space the Pantry could only offer one or two bags of groceries. In 1996, the current Walnut location was donated to Highland with the intent of expanding the food pantry ministry. After renovating the building, Christian Ministries of Abilene (CMA) opened its doors as the first client-choice food pantry in Abilene. In 2013, fresh food items were added such as produce, meats and dairy products. In 2018, CMA began supplementing  the Pantry shelves with fresh produce provided by the Freedom and Grace Community Gardens. The name was officially changed to Highland Food Pantry to avoid confusion with another Abilene agency. The Food Pantry also partners with Harvest Connection of Feeding America to recover leftover foods from area restaurants and businesses.
Client-Choice Model
Traditional food pantry models create a box of pre-selected items to hand out. Our client-choice model asks individuals to select their own items, like you would at a grocery store. In fact, our food pantry is physically set up like a grocery store with stocked shelves and industrial refrigerators and freezers containing a variety of non-perishable and fresh food. This helps us promote a spirit of dignity, respect, and self-efficacy as clients are empowered to make their own choices. An additional benefit is the reduction of food waste, as clients are selecting foods they know, like, and feel confident about preparing. 
The self-choice model also provides many social benefits to clients allowing for interaction and engagement with pantry staff or volunteers that assist with food choices. The visit becomes a more personalized pantry experience and allows staff and volunteers the opportunity to share ideas and resources, offer encouragement, prayer and spiritual guidance.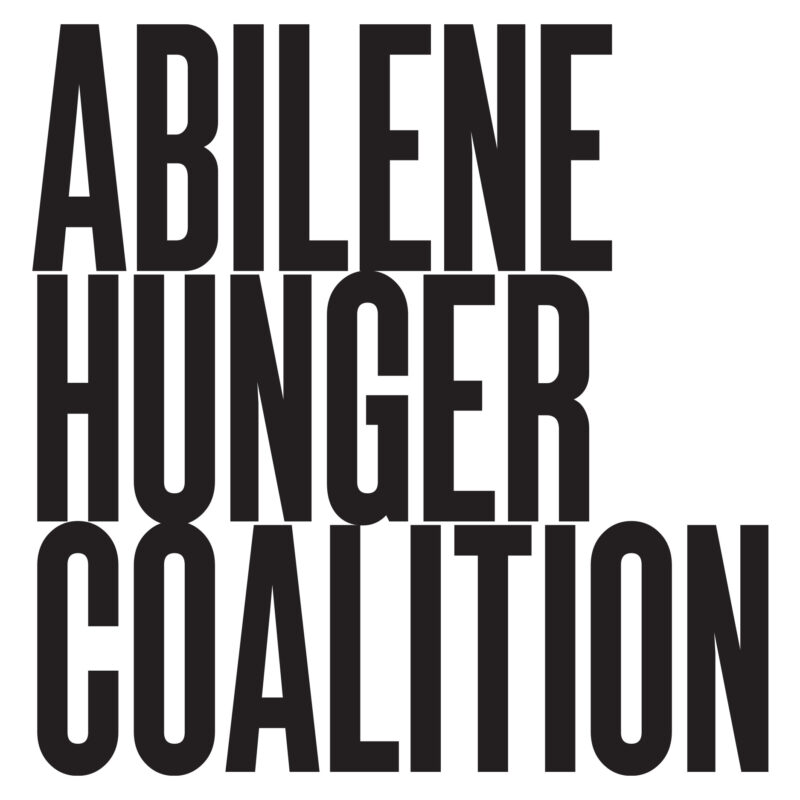 Partnering with AHC
Since the summer of 2018, the Highland Food Pantry has partnered with the Abilene Big Country Hunger Coalition (ABCHC) to distribute hot, nutritious meals during the AISD three-week gap at the end of the summer and before school begins in the fall. Known as the Free Summer Meals program, the program has now expanded to include a week of free meals during the winter and spring breaks. These meals provide Abilene Independent School District families and their children with breakfast, lunch and dinner during the holiday breaks. The Highland Food Pantry also partners with the West Central Texas Food Bank (Feeding America) and the Basic Needs Network (BNN/2-1-1).
Policies and Requirements
The Highland Food Pantry is a United States Department of Agriculture Distribution Site (USDA) and households must qualify based on poverty level income for 1-year. Households over income and in crisis can qualify on an Emergency Crisis status for a 6-month period.
We encourage you to bring a valid I. D. for all adults in the household and Social Security cards for everyone, including children.
Households may only receive groceries from the Highland Food Pantry once every 2 months.
Households must not have received food from another Abilene Food Pantry within the last 7-days of your visit to the Highland Food Pantry. 
Volunteer Opportunities
Email us to receive all Food Pantry volunteer calendar links with dates and times.
If you like interacting with others, you can assist neighbors with their Food Pantry application and USDA form. Interactions may include listening to their stories and offering prayer. Light computer skills are helpful.
Some light interaction with neighbors as you assist them with their shopping choices. Neighbors who visit food pantries can have high rates of food-related health problems and often ask questions on the nutritional value of some foods. Our pantry has implemented the Supporting Wellness at Pantries (SWAP) system, a stoplight system that nutritionally ranks food.
Restocking Opportunities for Groups
Groups of six (6) or more can make arrangements for times convenient to your group.
Usually in a 1 to 2 hour timeframe, groups come in and are available to restock the shelves, clean up the shopping area, back inventory area or warehouse, etc.
Children 8+ welcome to serve. Younger children must be supervised by a parent at all times.
Restocking Opportunities for Individuals
Individuals are welcome to volunteer during pantry operating hours. Your job will be restocking inventory on shelves, portioning bulk food into smaller sizes, picking up food orders, etc.
Grace & Freedom Community Garden
You can assist with planting, weeding, harvesting, organization, and clean up of the gardens. Groups of six (6) or more can make arrangements to volunteer when convenient.
Volunteering for the Free Meals Program during the Summer, Spring, or Winter breaks can mean cooking, distributing meals, or cleaning.
The Christmas Store (September-December)
Individuals and small groups assist with setup, sorting and price tagging inventory and on shopping day, assisting shoppers and offering gift wrapping services.
Highland loves Abilene and believes in sharing God's comfort in meaningful ways with our community. If you are experiencing food insecurity, we invite you to come to the Highland Food Pantry and receive the gift of restoration that God offers us all.
Location
701 Walnut St
Abilene, TX
79601
Phone
(325) 673-1234
(325) 673-5295
Hours of Operation
Monday: 9:30-11:45 am + 1-2pm
Thursday: 6-7pm
Friday: 9:30-11:45am